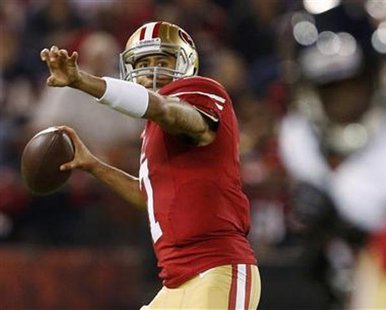 UNDATED (WHTC) - Hope College is at Defiance in women's basketball this evening. Coverage on 92.7 The Van and http://927thevan.com/listen-live/ is at 6:40 PM.
Rob Woodson's 15-point performance helped Grand Valley State down visiting Kuyper College last night, 87-53. The Lakers host Cedarville at the Fieldhouse Arena in Allendale on Saturday afternoon.
State major college basketball this evening finds Michigan State home to Boise State, and Oakland traveling to Texas Southern.
***
In a game you heard on 1450 WHTC last night, Colin Kaepernick threw for 243 yards and two touchdowns, passing San Francisco past the visiting Bears, 32-7. Chicago entertains Minnesota at Soldier Field this Sunday. Next Monday evening at 8 PM on Holland's Hometown Station, hear the Carolina at Philadelphia NFL contest.