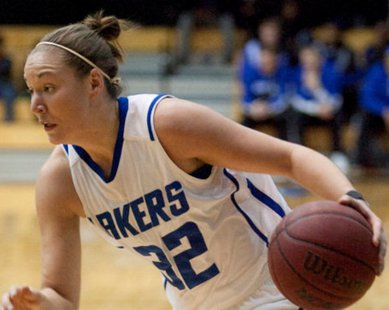 UNDATED (WHTC) - Grand Valley State opened up its two basketball seasons with victories at home last night. In the opener, Darius Norman tallied 14 points as the men downed Michigan-Dearborn, 84-47. Lauren Stodola tossed in 15 as the women took the nightcap from Olivet, 68-50. Both teams are on the road this Saturday afternoon, with the men visiting Bellarmine, and the women traveling to District of Columbia.
In state major college basketball last night: Michigan 92, Indiana-Purdue-Indianapolis 54; and Iowa 73, Central Michigan 61. This afternoon, Detroit visits St. John's, while evening action finds Michigan State playing Kansas in Atlanta, Michigan hosting Cleveland State, Western Michigan entertaining Marygrove, and Oakland traveling to Boise State.
***
In a NFL game you heard on 1450 WHTC last night, Pittsburgh defeated Kansas City, 16-13. Upcoming pro gridiron action on Holland's Hometown Station finds the Miami at Buffalo game on Thursday evening at 8 PM; the Lions versus Green Bay contest on Sunday at 12 Noon; the Baltimore at Pittsburgh encounter on Sunday evening at 7:30 PM; and the Bears' matchup in San Francisco next Monday night at 8 PM.
***
Russell Westbrook scored 33 points as visiting Oklahoma City held off the Pistons last night, 92-90, to doom Detroit to its club-record eighth loss without a win this season. The Pistons are at Philadelphia tomorrow evening.
Rajon Rondo's 20-point, 10-assist performance for Boston offset Luol Deng's 26 points and 11 rebounds for the Bulls, as the visiting Celtics won at the United Center last night, 101-95. Chicago travels to Phoenix tomorrow evening.