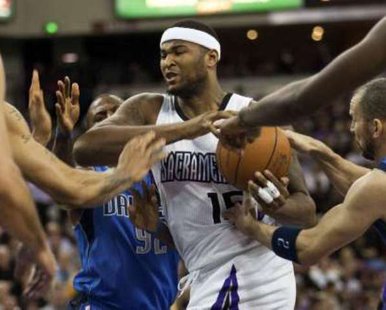 UNDATED (WHTC) - NFL action on 1450 WHTC this evening at 8 PM finds Indianapolis visiting Jacksonville.
***
DeMarcus Cousins scored 21 points and grabbed 11 rebounds, as Sacramento last night handed their visiting Pistons their fifth loss without a win this season, 105-103. Greg Monroe had 21 points, 12 rebounds and 11 assists in a losing effort. Detroit travels to Oklahoma City tomorrow evening to face the Thunder, who plays in Chicago against the Bulls tonight.
***
Joakim Andersson's goal with 8:42 left snapped a 2-2 tie, and the Griffins went on to beat visiting Milwaukee yesterday, 4-2. Grand Rapids is home to Rockford tomorrow evening.
***
Hope College takes on Otterbein in first-round NCAA Division III volleyball tournament action at DeNoord Arena in Grand Rapids this afternoon.