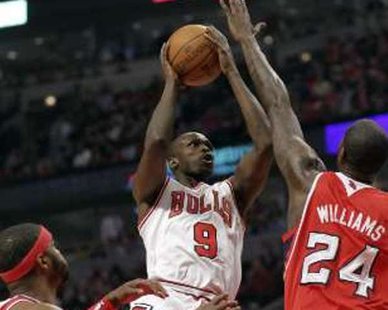 UNDATED (WHTC) - Andre Iguodala scored 17 points as Denver handed the visiting Pistons their fourth loss without a win this season by posting a 109-97 decision last night. Detroit travels to Sacramento this evening.
The Bulls, led by Luol Deng's 23-point performance, downed visiting Orlando last night, 99-93. Chicago welcomes Oklahoma City to the United Center tomorrow evening.
***
The Grand Rapids Griffins is home to Milwaukee in a noontime matinee at Van Andel Arena today.