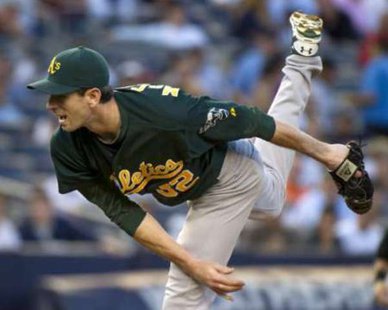 UNDATED (WHTC) - Brandon McCarthy and three relievers spun a five-hitter, as Oakland beat the visiting Tigers on Saturday night, 3-1. Considered prohibitive favorites to repeat as AL Central champs before the season, Detroit is now at 16-17 going into the finale of the four-game series at the Coliseum on Sunday afternoon. Hear the game on 1450 WHTC, beginning at 3:40 PM.
Edwin Maysonet homered and drove in four runs, as Milwaukee blitzed the visiting Cubs on Saturday, 8-2. The series at Miller Park concludes on Sunday.
Luke Hochevar and two relievers combined on a three-hit shutout, as visiting Kansas City blanked the White Sox on Saturday night, 5-0. The series at US Cellular Field in Chicago ends on Sunday.
***
Austin Hedges and Clark Murphy each drove in three runs, as Fort Wayne flattened the visiting Whitecaps on Saturday night, 12-4. The series at Parkview Field continues on Sunday.