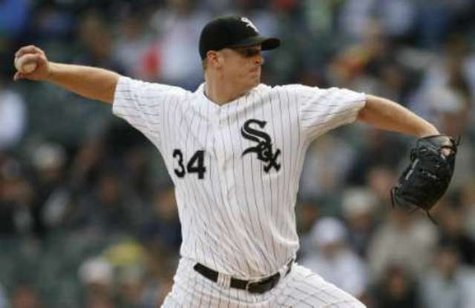 UNDATED (WHTC) - Josh Reddick slugged two homers and drove in five runs, while Brandon Inge stung his ex-team with a homer and four RBI, as Oakland crushed the visiting Tigers last night, 11-4. The series at the Coliseum continues this evening, with broadcast time on 1450 WHTC at 7:40 PM.
Corey Hart knocked in three runs, including the game-winning tally with a 13th-inning single, as Milwaukee outlasted the visiting Cubs last night, 8-7. The series at Miller Park continues this afternoon.
Gavin Floyd and two relievers combined on a five-hit shutout, as the White Sox whitewashed visiting Kansas City last night, 5-0. The series at US Cellular Field in Chicago continues this evening.
***
Brandon Loy's two-run triple capped a decisive three-run eighth inning for the Whitecaps, who went on to beat visiting Great Lakes last night, 5-2. West Michigan opens a three-game series at Fort Wayne this evening.