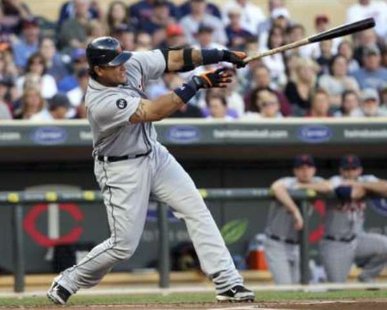 UNDATED (WHTC) - Miguel Cabrera drove in three runs, two in an eight-run third inning, as the Tigers won at Oakland last night, 10-6. The series at the Coliseum continues this evening. Coverage on 1450 WHTC begins at 9:40 PM.
Both of Chicago's baseball teams are back in action tonight, with the Cubs at Milwaukee and the White Sox hosting Kansas City.
***
A throwing error by shortstop Eugenio Suarez in the ninth inning allowed the winning run to score, as the Whitecaps lost to visiting Great Lakes yesterday, 4-3. West Michigan looks to avoid being swept by the Loons in the finale of the series at Fifth Third Ballpark this evening. Catch all the action on 1450 WHTC and www.whtc.com, starting at 6:25 PM.
***
Andre Iguodala's two free throws with just over two seconds left last night enabled Philadelphia to eliminate the visiting Bulls from the NBA playoffs in six games, 79-78.