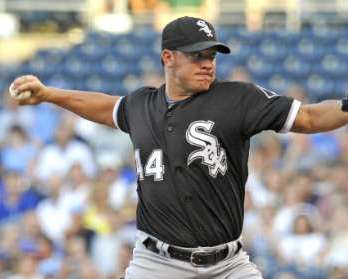 UNDATED (WHTC) - John Jaso's single in the eighth inning plated the winning run, as Seattle edged the visiting Tigers last night, 2-1. Detroit opens up a four-game series in Oakland this evening. Coverage on 1450 WHTC is at 9:45.
Paul Maholm and two relievers combined on a two-hit shutout, as the Cubs blanked visiting Atlanta yesterday, 1-0. Chicago is off until opening a three-game series in Milwaukee tomorrow evening.
Jake Peavy scattered seven hits and struck out five in seven innings, pitching the White Sox to an 8-1 victory at Cleveland last night. Chicago hosts Kansas City to begin a three-game series tomorrow evening.
***
Ryan O'Sullivan and two relievers combined on a three-hitter, as visiting Great Lakes edged the Whitecaps last night, 2-1. The series at Fifth Third Ballpark continues with a late morning matinee today.
***
The Chicago Bulls are in Philadelphia tonight, with the host 76ers leading the NBA playoff series, three games to two.