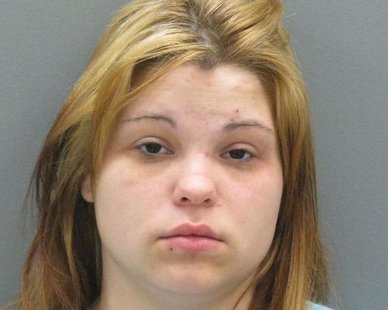 SPRING LAKE, MI (WHTC) - A crime spree between the Tri-Cities and Muskegon over the weekend was busted through a crash.
Several vehicles parked in the Hidden Oaks Mobile Home Park just inside the Ottawa Countyl ine, south of Fruitport, were broken into from Friday through Sunday, and a 1998 Buick was stolen. According to Ottawa County Sheriff's Detective Lieutenant Mark Bennett, that car proved to be the undoing of the suspects when it was found crashed against a tree off of State Road near 96th Avenue east of Nunica on Saturday. Deputies were able to identify the suspects – a 19-year-old Muskegon woman and a 19-year-old Nunica man – and loot found in the vehicle linked the two to various burglaries.
Authorities tracked down Jessica Ann Goldsborough and arrested her on outstanding warrants unrelated to this string of crimes; she was arraigned in Grand Haven District Court yesterday and remains in the Ottawa County Jail on 45 hundred dollars bond. The man was reported still at large at dawn today.
Bennett added that the pair may have been involved in more incidents, and anyone with any information is asked to contact the Sheriff's Department or Silent Observer (877-88-SILENT; www.mosotips.com).