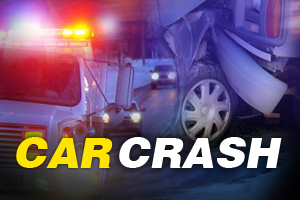 GRAND HAVEN, MI (WHTC) - A trip up the Lakeshore for three Holland women, with their convertible's ragtop down on a sunny, warm morning, ended rather abruptly yesterday.
According to Ottawa County Sheriff's Sergeant Steve Austin, 20-year-old Spencer Slotman was driving with two 19-year-olds, Michele Sage seated in the front seat and Kayleena Faulkner in the back, as they were motoring along Lakeshore Drive near Ferris Street south of Grand Haven. Slotman lost control of her vehicle as it veered right into a tree, pinning both her and Sage, while the unbuckled Faulkner was thrown upon impact. Faulkner and Sage were taken to North Ottawa Community Hospital with serious head and chest injuries, while Slotman suffered only bumps and bruises.
Sgt. Austin added that neither speed or alcohol appear at this point to be factors in the crash, but a cause of the accident wasn't immediately determined, as the investigation into this incident continues.