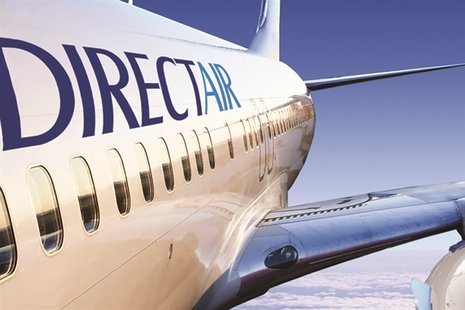 MYRTLE BEACH, SC (WKZO) -- Public Charter airline Direct Air has cancelled all flights nationwide as of Monday night reportedly because they weren't able to fuel their planes. Reports indicate it may be a financial issue. They have left passengers stranded at airports they fly to. More on this story as it develops.
Direct Air is currently not responding to phone calls from passengers at this time. All scheduled flights for Tuesday have been removed from their website. Kalamazoo Airport Director Cliff Moshoginis says Direct Air has not contacted him or anyone else at the Kalamazoo Battle Creek International Airport and no one has been able to reach Direct Air.
Moshoginis says the last full flight left yesterday. There is not another flight scheduled until Thursday. The airport is hoping the issue with Direct Air will be cleared up by than.