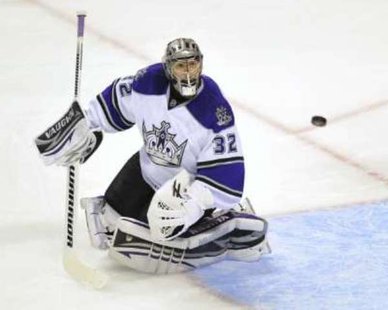 UNDATED (WHTC) - Hockey action this evening finds the Red Wings in Los Angeles, with broadcast time on 1450 WHTC at 10:10 PM, the Blackhawks hosting St. Louis, and the Griffins traveling to Texas.
***
NBA play last night saw the Pistons lose at Utah, 105-90, as Al Jefferson scored 33 points with 12 rebounds for the Jazz, and the Bulls beat visiting New York, 104-99, behind 32 points from Derrick Rose. Tomorrow evening, Detroit visits Sacramento and Chicago entertains Miami.
***
Exhibition baseball yesterday had the Tigers tying the Mets in 10 innings, 7-7; the Cubs defeating Cincinnati, 8-6; and the White Sox falling to Oakland, 9-2. This afternoon, the Cubs meet San Francisco and the White Sox battle San Diego, while the Tigers play Washington this evening.