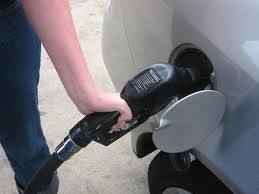 HOLLAND, MI (WHTC) - It's the proverbial lull before the storm, if the experts are to be believed.
This morning's survey of Holland area gas stations showed a per-gallon average of $3.84, with rates ranging from $3.78 to $3.89. This is a nickel above what was seen around town a week ago, a 61-cent spike in the past three weeks, and is the highest mark in six months along the Lakeshore. Triple-A's daily polling had levels of $3.76 nationally and $3.86 statewide.
Oil industry observers say that another rise to above the four-dollar plateau could come as early as today in West Michigan, as a combination of factors have led to the sharp rise in fuel prices.