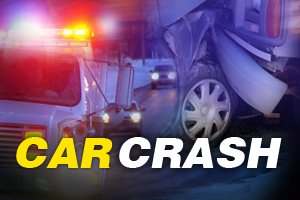 HOLLAND, MI (WHTC) - One of the more challenging driving experiences in Holland claimed two more drivers yesterday.
Those motoring along State Street or attempting to cross it have to be aware of the diagonal nature of that roadway as compared to the east-west and north-south grid of the surrounding streets. It could lead to accidents when drivers enter intersections not seeing approaching traffic.
Such was apparently the case yesterday afternoon, when 73-year-old Mary Teller of Zeeland stopped her car on 24th Street at the stop sign before State Street. She then attempted to drive across that roadway, but pulled out in front of an approaching pickup truck, driven by 53-year-old Ramon Luna of Holland. The force of the collision rolled the automobile onto its side, and rescue crews had to extricate Teller out of her vehicle. Both she and Luna were taken toHollandHospital for treatment of what was described as non-life threatening injuries.
The incident remains under investigation.