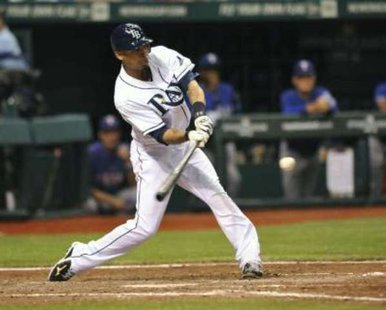 UNDATED (WHTC) - Desmond Jennings slugged a pair of solo homers as Tampa Bay beat the visiting Tigers on Friday night, 4-2. The series at Tropicana Field in St. Petersburg continues on Saturday evening. Coverage on 1450 WHTC is at 6:45 PM.
Paul Maholm and Carlos Marmol teamed on a four-hit shutout as the Cubs blanked visiting Houston on Friday afternoon, 4-0. The series at Wrigley Field in Chicago continues on Saturday.
AJ Pierzynski cracked a pair of homers, Alexei Ramirez added a round tripper, and each of them drove in three runs, as the White Sox beat the Yankees in New York on Friday night, 14-7. The series at Yankee Stadium in the Bronx continues on Saturday afternoon.
***
Aaron Westlake had a pair of run-scoring singles as the Whitecaps won at Lake County on Friday night, 4-2. The series at Classic Park in Eastlake, outside of Cleveland, continues on Saturday evening.