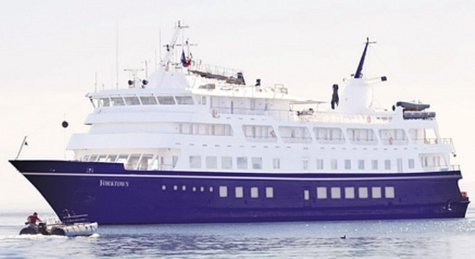 SAUGATUCK (WKZO) -- For the first time in over 80-years a cruise ship full of passengers pulled into the harbor at Saugatuck and let off a boatload of passengers and tourists to take in the town.
By evening they had weighed anchor and sailed off, taking their memories and their souvenirs and leaving their dollars and some new friends behind.
The big ship is expected to visit three more times in July and twice in August as it cruises the lake from Detroit to Chicago.