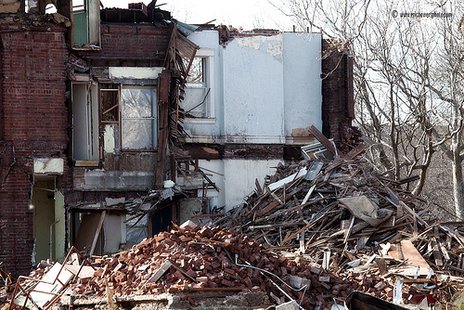 DETROIT (WKZO) -- A plan to eliminate dangerous buildings and address blight in Detroit has been announced by Detroit Mayor Dave Bing.
Approximately 15-hundred buildings will be knocked down within the next 90 days. The plan is in conjunction with the U.S. Department of Justice Youth Violence Prevention and the Safe Route to Schools program.
City officials say over 45-hundred buildings have been brought down since Bing took office. He has pledged to remove ten-thousand vacant properties by the end of his first term.