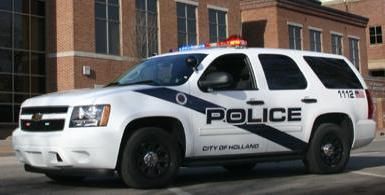 UNDATED (WHTC) - Gang-related vandalism has reared its head again in Holland.
Property owners in an area bounded by West 13th Street, River Avenue, West 22nd Street and Ottawa Avenue were apparently victimized by a wide-spread spray-painting attack during the overnight hours of Sunday into Monday. Buildings and vehicles were targeted in a fashion that authorities say is common for gangs to tag their territory. Officials of the group Westcore Neighbors (www.westcoreneighbors.com) is organizing a clean-up effort, and are hoping that this incident can spur more residential cooperation in combating the gang problem.
No suspects are in custody, and anyone with any information is asked to contact the Holland Department of Public Safety or Silent Observer (877-88-SILENT, www.mosotips.com).