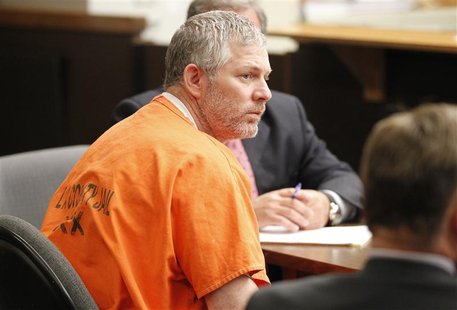 By Jonathan Stempel
(Reuters) - Lenny Dykstra, the former star New York Mets and Philadelphia Phillies outfielder, entered a plea agreement with federal prosecutors who accused him of defrauding creditors by declaring bankruptcy and then looting his $18 million mansion.
The government filed the sealed plea agreement on Tuesday with the federal court in Los Angeles, court records show. Terms were not immediately available.
Thom Mrozek, a spokesman for the U.S. attorney in Los Angeles, was not immediately available for comment. The office of the federal public defender in Los Angeles, which has been representing Dykstra, declined to comment.
Dykstra, 49, was sentenced in March to a three-year prison term after he pleaded no contest to grand theft auto charges. He was sentenced the following month to a 270-day term after entering a no contest plea to charges of lewd conduct and assault with a deadly weapon.
A trial in the bankruptcy fraud case had been scheduled for July 24, court records show.
Prosecutors accused Dykstra of stealing, improperly selling and destroying more than $400,000 of artwork, chandeliers, a grandfather clock, a stove and other items from his six-bedroom, eight-bathroom mansion in Thousand Oaks, California. He had bought it in 2007 from hockey legend Wayne Gretzky.
Dykstra had filed for Chapter 11 protection after being hit with more than 20 lawsuits tied to his activities as a financial entrepreneur.
Known as "Nails" and "The Dude," Dykstra retired in 1996 after a 12-year playing career with a lifetime .285 batting average. He helped the Mets win the World Series in 1986 and the Phillies win the National League pennant in 1993.
The criminal case is U.S. v. Dykstra, U.S. District Court, Central District of California. No. 11-00415.
(Reporting by Jonathan Stempel in Washington; Editing by Gary Hill)