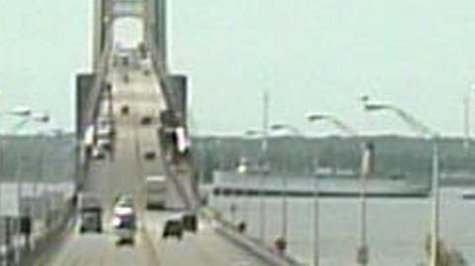 PORT MCNICOLL, CANADA (WKZO) -- As hundreds of boats escorted the S.S. Keewatin into Georgian Bay, thousands cheered from shore at Port McNicoll as the 107-year-old luxury liner returned to its original port of call Saturday afternoon.
The 350 foot long piece of floating history plied the Great Lakes for 50-years, hauling passengers for the Great Canadian Railroad. It was built in Scotland years before the Titanic sailed, and for the last 50 years, its been a maritime museum in Douglas, near Saugatuck, after it was saved from the scrap yards.
In Port McNicoll, it will undergo a 2-million dollar renovation, become a theatre and a restaurant and become the centerpiece of a redevelopment of the water front in that community that they hope will attract a million people a year.