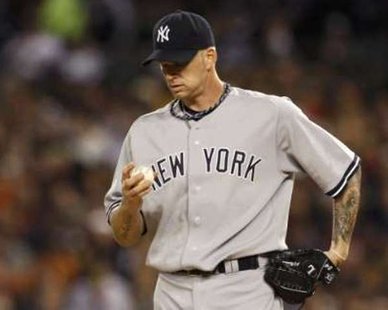 UNDATED (WHTC) - AJ Burnett tossed six innings of two-hit, four-strikeout, shutout baseball, pitching Pittsburgh past the visiting Tigers last night, 4-1. The series at PNC Park continues this afternoon, with broadcast time on 1450 WHTC at 3:40 PM.
Jason Kubel slugged a two-run homer, and Miguel Montero added a two-run triple, powering Arizona over the visiting Cubs last night, 6-1. The series at Chase Field in Phoenix continues this evening.
Ricky Weeks' single in the 10th inning plated the only run of the game, as visiting Milwaukee blanked the White Sox last night, 1-0. The series at US Cellular Field in Chicago continues this evening.
***
Luis Castillo's two-run double highlighted a decisive six-run second inning for the Whitecaps, who went on to defeat visiting South Bend last night, 7-1. The series at Fifth Third Ballpark continues this evening, with coverage on 1450 WHTC and www.whtc.com following Tiger baseball at 6:50 PM.