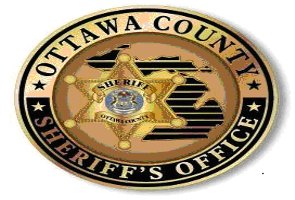 PARK TWP., MI (WHTC) - An apparently home burglary ring using aggressive solicitation as a front is being reported on Holland's North Side.
According to Ottawa County Sheriff's Sergeant Brian Buter, a family was sitting at their house in the 21 hundred block of Arapahoe Road, off of 168th Avenue in Park Township, around two yesterday afternoon when a man that attempted to sell them magazines several weeks ago came back unexpectedly. A bald black male in his early 20's, six foot tall, 210 pounds, entered while smoking a cigarette. Upon noticing that the home was occupied, the suspect apologized for the intrusion and left without further incident. In Park Township, those wishing to sell door-to-door need to be licensed and to show the permit upon request.
Sergeant Buter added that there have been other reports of the same group of sales persons being "extremely assertive" for sales, urging that they go inside to complete the transaction. Once inside, they would then ask to use the bathroom. He urges residents to keep such sales persons outside, but if they do go in, they should be monitored throughout their entire visit to prevent larceny.
Anyone with any information on this burglary ring is asked to contact the Ottawa County Sheriff's Department or Silent Observer (877-88-SILENT, www.mosotips.com).