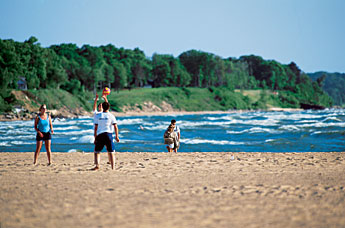 VAN BUREN COUNTY (WKZO) -- South Haven Police are reminding all parents they have to keep their eye on their children whenever they go near the water, after the drowning of a 3-year-old from Kalamazoo off South Beach in Lake Michigan Wednesday evening.
That's all it took was just a moment of inattention after little Maleisa's [mal-LEESHA] mother made a dash to the rest room, asking family members to keep an eye on the girl.
The girl was found in 4 to 5 feet of water about ten feet inside the swim buoys by swimmers on the beach who joined the search.
Child protective services have reportedly been contacted for a follow-up investigation, just to add to that mourning mother's woes.