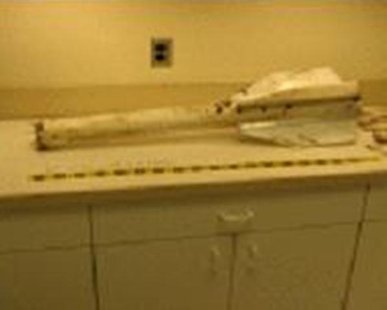 ALLENDALE, MI (WHTC) - Investigators say that no charges will be filed against an unnamed 26-year-old Allendale man for shooting off high-powered, homemade rockets until the case is reviewed by the Ottawa County Prosecutor's Office.
According to Sheriff's Detective Lieutenant Mark Bennett, the man came forward after reports surfaced that remnants of two eight-foot-long projectiles capable of going several thousand feet in the air at high speeds embedded themselves deep into the ground in the area of Pierce Street and 76th Avenue in the early evening hours of June 3rd and June 9th. The rockets were made of three inch PVC pipe with a parachute assembly and propelled by an unknown fuel source.
The launching of these projectiles is legal under controlled and regulated circumstances, and Lt. Bennett said that the man claimed unawareness of those regulations when he shot off the rockets. No injuries have been reported, and the man is reportedly cooperating with authorities in this case.