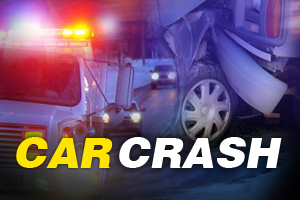 JENISON, MI (WHTC) - A 56-year-old Jenison woman was injured in a crash at a busy intersection near her home yesterday afternoon.
According to Ottawa County Sheriff's Sergeant Jason Kiick, an apparently unbuckled Melanie Ward was attempting to turn left out of Georgetown Center Drive and onto Baldwin Street when she pulled in front of a vehicle, causing a broadside collision. Ward was thrown from the vehicle upon impact and dragged underneath the vehicle a short distance before it stopped. Bystanders were able to free her by the time rescue crews arrived.
She was taken to St. Mary's Hospital in stable condition for treatment of non-life threatening injuries. The other driver involved, 24-year-old William Rutgers of Hudsonville, wasn't hurt.
The intersection in question, less than a quarter mile east of 28th Avenue, is in the middle of what is normally a busy business district, and does not have a traffic light to control a substantial volume of traffic going in both directions on Baldwin Street.
The accident remains under investigation.