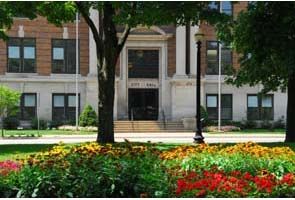 HOLLAND, MI (WHTC) - The city of Holland is apparently snapping up foreclosed properties for various reasons.
During last night's meeting, City Council members approved purchasing two properties in order to transfer them to a community development organization for renovation. Three-60 wants to turn a two-story commercial building on West 16th Street near Central Avenue into a neighborhood community center, while a home on College Avenue would serve as a residence for the group's interns while they are working on other projects. The city will be reimbursed for the nearly 30 thousand dollars in costs for buying these sites.
In addition, council approved spending a total of around 25 grand to buy property on East 16th Street and off of M-40 from the Ottawa County tax foreclosure program. Crews will demolish structures on the site and grade the land in order to improve flood control in those areas. The city started doing such work three years ago after massive rains struck the Lakeshore on back-to-back Junes.