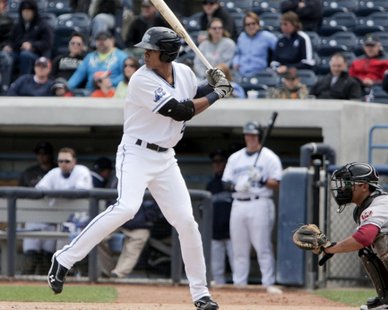 UNDATED (WHTC) - Austin Jackson and Delmon Young each drove in two runs, as the Tigers defeated visiting St. Louis last night, 6-3. The series at Comerica Park in Detroit continues this evening. Coverage on 1450 WHTC is at 6:40.
David DeJesus' two-run single in the third inning was enough for the Cubs to beat the White Sox on the South Side last night, 2-1. The series at US Cellular Field in Chicago concludes this evening.
***
Steven Moya of the Whitecaps drilled a three-run triple to highlight an eight-run second inning for the Eastern Division, who went on to rout the Western Division, 18-2, in last night's Midwest League All-Star Classic at Elfstrom Stadium in suburban Chicago's Kane County. Moya's teammates Eugenio Suarez and Tommy Collier also played for the Eastern stars. West Michigan returns to action on Friday night by hosting South Bend.