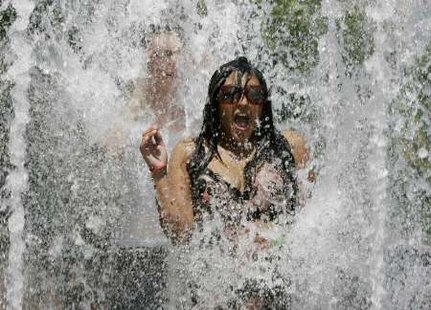 MICHIGAN (WKZO) -- The heat and humidity are building and forecasters say the next few days could be the hottest of the year to date.
Borgess Hospital Emergency Room Dr. Steven Kujacznski says stay hydrated, avoid the heat and keep your cool and you will be fine. If you have to make a living in this heat, he says take care of yourself.
He says people with chronic illnesses are also at greater risk. He says despite the fact that the environment seems to be warming up, or perhaps because of it, people seem better able to cope, and they have seen fewer people with heat related problems over the years.