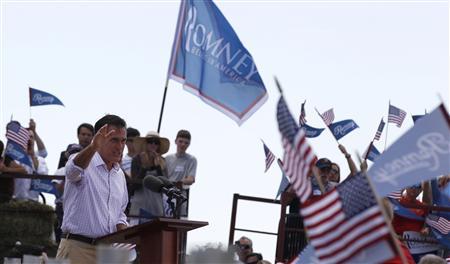 FRANKENMUTH (WKZO) -- Republican presidential hopeful Mitt Romney will make several stops in Michigan today. He began with a small business roundtable followed by a rally at the Bavarian Inn Lodge in Frankenmuth. After the rally, Romney plans on stopping at the Sweetie-licious Bakery Cafe in DeWitt early this afternoon.
That stop will be followed by an evening rally at Holland State Park where thousands are expected to attend.
A group of opponents who claim that Mitt Romney would throw the middle class "under the Bus" are traveling about a day ahead of the candidate, holding press conferences. There are expected to be protestors at Romney's appearance at Holland State Park this evening.Where does Mitt Romney stand with voters as he visits the state?
Talk about a mixed bag. Presidential Survey results are all over the place in Michigan but they tend to suggest that Romney has work to do in his native state. One survey, a public policy poll last month had President Obama up by 14%, at the same time an Epic MRA survey was calling it a dead heat.
A brand new Rasmussen Survey, which is considered to be a Republican Poll has Obama up by 8 points, outside the margin of error, and a Baydoun/Foster poll has Obama up 47 to 45% in Michigan. That's where it stands or doesn't stand as Mitt Romney prepares to cross the state to wind up his 5 day bus tour this evening at Holland State Park.