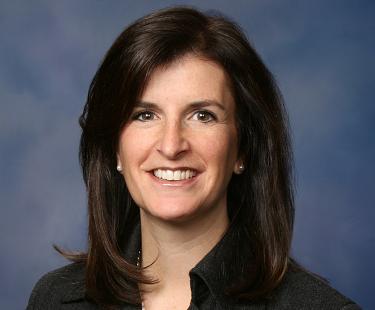 LANSING (WKZO) -- An estimated 3,000 turned out on a hot night in Lansing to see state lawmakers perform the "Vagina Monologues" on the steps of the State Capitol. It was to protest the Republican leadership's decision to ban two female state house representatives from speaking on the house floor after their pointed opposition to anti-abortion measures.
Early reports suggested that the Republican leadership banned Barb Byrum and Lisa Brown from speaking for using the words Vasectomy and Vagina during a debate over new abortion regulations that both oppose.
Rep. Jim Stamas, who was wielding the gavel at the time claimed it was to maintain decorum but now tells the MIRS news agency that if he knew it was going to become such an issue, that he might have reviewed it more carefully.
Jace Bolger's spokesman, Ari Adler now says it had nothing to do with the V-words but rather that Rep. Lisa Brown used the words "no means no" suggesting that what they were doing with the abortion bills amounted to rape and that was offensive.
Senate Minority Leader Gretchen Whitmer tells WKZO NEWS that the Republicans keep changing their stories. She says she isn't sure how the phrase "no means no" could offend anyone, and she says the Leadership still violated House rules. She says just because someone says something that makes you uncomfortable, its still not right to deny her right to speak for her constituents.