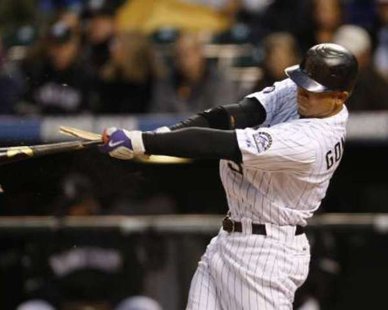 UNDATED (WHTC) - Colorado scored eight runs in the 10th inning to beat the Tigers at Comerica Park last night, 12-4. The series in Detroit continues this afternoon, with broadcast time on 1450 WHTC at 3:40 PM.
Ryan Dempster and two relievers combined on a five-hit shutout, as the Cubs blanked Boston at Wrigley Field yesterday, 3-0. The series in Chicago continues this evening.
A wild pitch from GVSU product Matt Thornton in the bottom of the eighth inning plated the decisive run, as the Dodgers edged the visiting White Sox last night, 7-6. The series in LA continues this evening.
***
Tom Belza cracked a three-run homer as South Bend defeated the visiting Whitecaps last night, 8-4. The series at Coveleski Stadium continues this evening, with coverage on 1450 WHTC and www.whtc.com following Tigers' baseball at 6:55 PM.