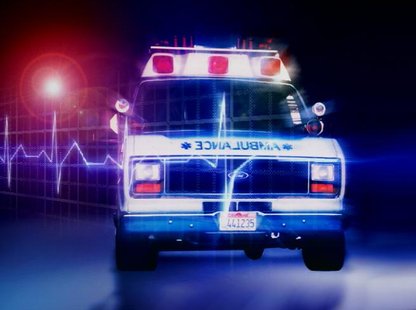 HUDSONVILLE, MI (WHTC) - Sometimes teaching is best left to the professionals, especially when it comes to drivers' education, as a 34-year-old Hudsonville man found out the hard way as an apparently innocent victim last night.
According to Ottawa County Sheriff's Sergeant Matt Wildfong, a 16-year-old girl was behind the wheel of a pickup truck, handing the brake and accelerator pedals, with an 18-year-old man seated beside her doing the steering, as they were going through maneuvers at the main shopping center off of Chicago Drive, while Jason Ronning was sitting down on a bench outside one of the stores. The pickup was attempting to pull into a spot, but instead of stopping, the truck accelerated over the curb, hitting and dragging Ronning underneath, until it stopped at a fountain.
Ronning was taken to Spectrum-Butterworth Hospital for treatment; he was listed in serious condition this morning. Those in the pickup truck were not injured, but their names weren't immediately mentioned, as criminal charges could be filed once the case is reviewed by the county prosecutor's office.