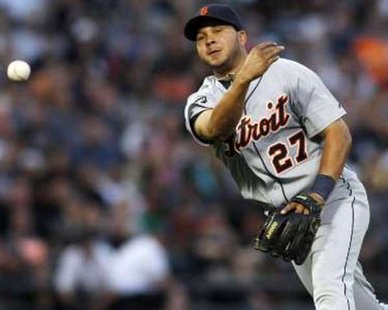 UNDATED (WHTC) - Two eighth-inning errors by Jhonny Peralta enabled the Cubs to score the winning run and edge the visiting Tigers last night, 4-3. The series at Wrigley Field in Chicago continues this evening, with coverage on 1450 WHTC beginning at 7:40 PM.
Orlando Hudson stroked a two-run triple and AJ Pierzynski added a two-run homer, as the White Sox won at St. Louis last night, 6-1. The series at Busch Stadium continues this evening.
***
Two-run homers by Cameron Seitzer and Drew Vettleson helped Bowling Green beat the visiting Whitecaps last night, 6-2. The series at Bowling Green Ballpark continues this afternoon.