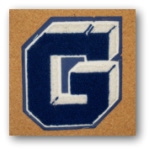 BERRIEN COUNTY (WKZO) -- After years of struggling to stay open, the School Board for the Galien Township Schools have decided that schools out forever. In the end it was the students and their parents who made the decision.
They did a survey of the 80-students who attended classes in the elementary this year and Superintendent Tim Allard not enough plan to return in the fall to make it worthwhile, or financially feasible.
So when they ring the bell for the final time today, that will be the last time since the 1800's that the community will have a school of their own.
The students will be absorbed by neighboring districts.