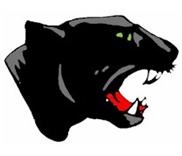 HOLLAND, MI (WHTC) - One of the men who helped build a fledgling school district into the Lakeshore's largest by student count is being remembered today.
The funeral service for Bill Bloemendaal was held at Holland's Third Reformed Church, a day after the 51st graduating class at West Ottawa High School received their diplomas. That commencement ceremony was the first that Mr. Bloemendaal had ever missed; he was an English teacher when the first Panthers entered classrooms in 1958, and remained as an instructor through 1991. For the next two decades, Mr. Bloemendaal was a member of the West Ottawa Board of Education, serving until this past September, when he resigned.
Mr. Bloemendaal succumbed last Wednesday to complications from heart surgery he had this past February at the age of 80.