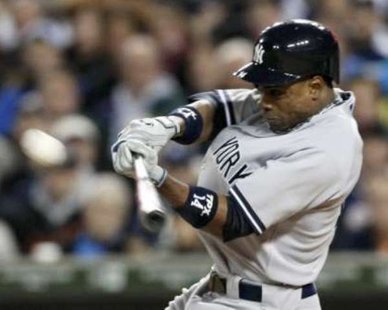 UNDATED (WHTC) - Curtis Granderson's grand slam capped a five-run second inning for the visiting New York Yankees, who went on to beat the Tigers last night, 9-4. The series at Comerica Park in Detroit continues this evening. Coverage on 1450 WHTC begins at 6:40 PM.
Former Cub Ryan Theriot went three-for-three at the plate, knocking in one run and scoring two others, as San Francisco held off visiting Chicago last night, 4-3. The series at AT&T Park continues this evening.
Gordon Beckham slugged two homers and drove in three runs, as the White Sox handled visiting Seattle last night, 7-4, for their ninth straight win. The series at US Cellular Field in Chicago continues today.
***
A three-run error by Jason Krizan led to a decisive four-run eighth inning for Lake County, as the Captains salvaged the finale of the series from the visiting Whitecaps last night, 8-7. West Michigan opens up a three-game set at Dow Diamond in Midland against Great Lakes this evening.