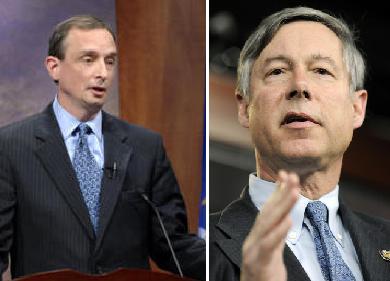 UPDATE 6/1/12: Previously, Jack Hoogendyk was accused by the Upton campaign team with "violating the public trust" by leaving items off his campaign finance report.
Hoogendyk's staff have now checked the paperwork and claim there was a "technical error" at the Federal Elections Commission, and that Hoogendyk's campaign report was accurate the entire time.
Hoogendyk commented on the issue saying, "Because I have a vendor whose zip code starts with a 'zero' some of those line items did not upload to the FEC website. The FEC has since acknowledged this as a problem on their end." Stay tuned to WKZO online and on the air for more updates on this story.
***
KALAMAZOO (WKZO) -- Fred Upton's campaign is hammering away at Jack Hoogendyk for failing to include the expenditure of a few hundred dollars for a mailer on his campaign finance report.
Hoogendyk has commented on the issue calling the mishap an unfortunate oversight. The Upton camp is not taking the matter lightly, however, claiming this is just the latest incident in a pattern of violations to the public trust by sponsoring improper robo-calls.