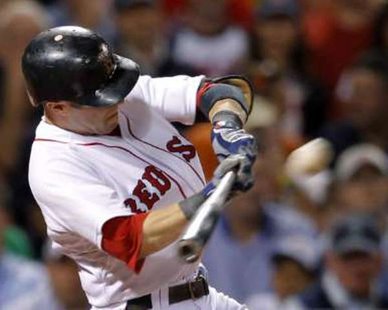 UNDATED (WHTC) - Dustin Pedroia homered and drove in three runs, as Boston defeated the visiting Tigers last night, 7-3. The series at Fenway Park continues this evening. Coverage on 1450 WHTC begins at 6:45 PM.
Darwin Barney homered and drove in four runs, as the Cubs beat visiting Pittsburgh last night, 14-4. The series at Wrigley Field in Chicago continues this evening.
Jamey Carroll's sacrifice fly in the bottom of the ninth inning enabled Minnesota to down the visiting White Sox last night, 7-6. The series at Target Field in Minneapolis continues this evening.
***
Ryan Carpenter scattered four hits and struck out four over eight innings, pitching Bowling Green last night to a series sweep of the visiting Whitecaps, 3-1. West Michigan returns home to open up a three-game series versus visiting Lake County at Fifth Third Ballpark this evening.