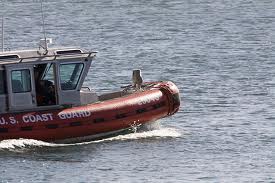 PORT HURON (WKZO) -- The U.S. Coast Guard reports salvage crews have completed their work and re-floated a dredge barge that had sank in Lake Huron on July 18th.
The "Arthur J" was in about 22 feet of water two miles offshore from Lakeport. Officials say salvage crews took advantage of calm seas and low wind speeds Sunday to continue their work. They used compressors to blow air into watertight compartments to bring the dredge to the surface around 3:00 a.m. Monday.
The barge is being moved to another location for additional repair work.