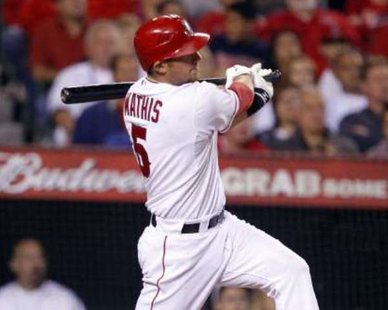 UNDATED (WHTC) - Jeff Mathis' three-run double in the fourth inning helped Toronto defeat the visiting Tigers last night, 8-3. The series at Rogers Centre continues this afternoon, with coverage on 1450 WHTC at 12:40 PM.
Different Cardinals hit a homer off of Travis Wood in each of the first five innings, as visiting St. Louis beat the Cubs yesterday, 9-6. The series at Wrigley Field in Chicago continues this afternoon.
The White Sox spotted Texas four runs in the first inning, and then recovered to win in Arlington last night, 9-5. The series at Rangers Ballpark continues this evening.
***
Marcelo Carreno and Will Clinnard teamed to allow just one hit in a game shortened by rain to seven-plus innings, as the Whitecaps won at LakeCountyl ast night, 4-0. West Michigan opens a three-game series at Bowling Green this evening. Broadcast time on 1450 WHTC and www.whtc.com is at 7:55 PM.