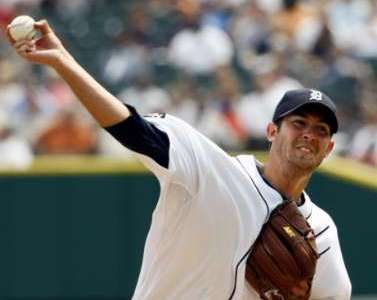 UNDATED (WHTC) - Rick Porcello scattered five hits over eight innings of pitching, while Brennan Boesch cracked a three-run homer, and Austin Jackson drove in Detroit's other four runs, as the Tigers beat the visiting White Sox on Saturday, 7-1. Now a 1/2 game ahead of Chicago in the AL Central race, the Bengals go for the series sweep of the Pale Hose at Comerica Park on Sunday. Coverage on 1450 WHTC begins at 12:40 PM.
St. Louis collected 12 runs on 10 hits in the seventh inning and beat the visiting Cubs on Saturday night, 12-0. Chicago looks avoid being swept by the Cardinals out of Busch Stadium on Sunday.
***
Tommy Collier and two relievers teamed to toss a five-hit shutout, while Lance Durham hit a three-run homer, as the Whitecaps whitewashed visiting Burlington on Saturday night, 5-0. The series at Fifth Third Ballpark continues on Sunday afternoon.