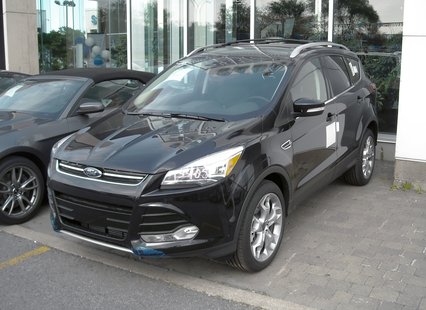 DEARBORN (WKZO) -- Owners of 2013 Ford Escape SUVs who have been advised to immediately stop driving the vehicles will be getting alternate transportation from the automaker. Ford says it will cover the costs of one-way towing of the vehicle to a dealership and pay 36-dollars a day plus insurance and taxes for a rental vehicle while the owner's Escape is being repaired.
The problem stems back to parts manufacturer TI Group, which manufactured an apparently faulty fuel line that could and apparently did split on at least three occasions so far, two before the vehicles even got out of the plant.
Ford says approximately 48-hundred of the eleven-thousand-500 Escape models with a four cylinder engine have been sold so far and they should not be driven because of fire dangers. The others are still sitting on dealers lots.
I