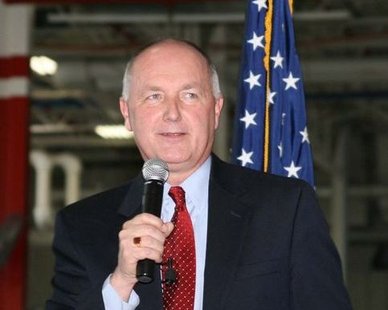 DETROIT (WKZO) -- Congressman Pete Hoekstra's fundraising efforts brought in about two-and-a-half times more than Clark Durant's campaign in the second quarter of the year. They are vying for the Republican spot in the upcoming race for the U.S. Senate.
During the second quarter Hoekstra raised 734-thousand compared with Durant's nearly 273-thousand. This fills Hoekstra's war chest with a total of 1.7-million in cash, while Durant has 1.4-million.
The two will face each other in the August 7th primary election.