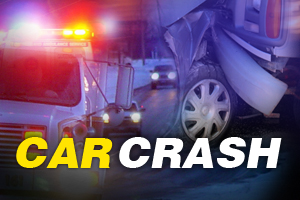 PORT SHELDON TWP., MI (WHTC) - Two persons were hospitalized this morning after a crash in the West Olive area involving their van and a beverage hauling truck.
According to authorities, 42-year-old Marcos Mendosa of Holland was driving his van westbound on Port Sheldon Street when, as he approached Butternut Drive, he wanted to turn around. After pulling to the right shoulder of the road, Mendosa then turned sharply to the left, unaware that the truck, driven by 40-year-old Chad Armstrong of Cedar Springs, was bearing down on his vehicle from behind. Even though he swerved in an attempt to prevent a collision, Armstrong couldn't prevent his truck from broadsiding the van.
Mendosa and his passenger, 41-year-old Valerianna Castellanos of Holland, were taken to Holland Hospital for treatment, with Mendosa initially listed in stable condition, and Castellanos in good condition. Armstrong was not injured.
The crash remains under investigation.