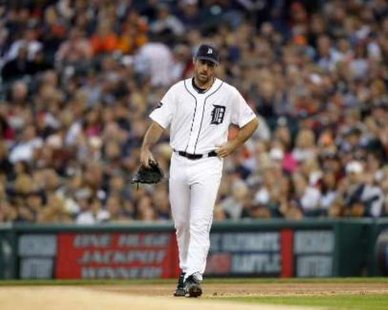 UNDATED (WHTC) - It was an All-Star Game to forget for the Detroit and Chicago contingents in Kansas City last night. The National League jumped on losing pitcher Justin Verlander for four hits and five runs in the first inning, coasting the rest of the way in an 8-0 triumph. Prince Fielder, Miguel Cabrera, Paul Konerko, Starlin Castro and Brian LaHair combined to go hitless in five at-bats; Chris Sale allowed two hits but no runs in one inning, and both Adam Dunn and Jake Peavy didn't play.
Major League Baseball action resumes on Friday, with the Tigers at Baltimore game on 1450 WHTC at 6:40 PM; the Cubs hosting Arizona in a Wrigley Field matinee; and the White Sox playing under the lights at Kansas City.
***
The Whitecaps and the rest of minor league baseball go back to work this evening, with West Michigan opening up a three-game series in Clinton against the Lumber Kings. Hear the game on 1450 WHTC and www.whtc.com, beginning at 7:50 PM.