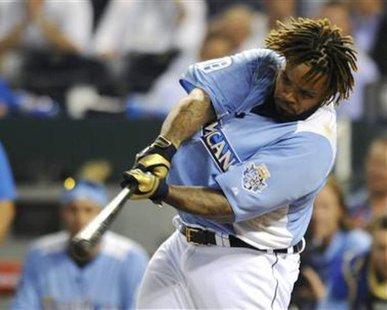 UNDATED (WHTC) - Major League Baseball holds its annual All-Star Game inKansas Citythis evening.Detroit's Justin Verlander and Prince Fielder will start for the American League, with Tiger teammate Miguel Cabrera, along with four members of the White Sox – Adam Dunn, Paul Konerko, Jake Peavy and Chris Sale – on the bench. National League reserves include two Cubs – Starlin Castro and Brian LaHair. Last night, the Home Run Derby was held at Kauffman Stadium, with Fielder capturing honors for the second time in his career.
Regular season action resumes on Friday, with the Tigers' game at Baltimoreon 1450 WHTC at 6:40 PM, while the Cubs have a home matinee with Arizona, and the White Sox play under the lights in Kansas City.
***
Tommy Collier and two relievers combined on a three-hitter, as the Whitecaps yesterday salvaged the finale of their series with visiting Lansing by defeating the Lugnuts at Fifth Third Ballpark, 6-1. All of minor league baseball is taking tonight off to clear the decks for the big league All-Stars. West Michigan returns to play tomorrow evening with the opener of a three-game series at Clinton. Coverage on 1450 WHTC and www.whtc.com begins at 7:50 PM.