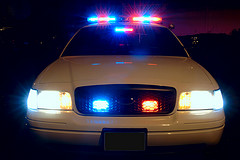 DETROIT (WKZO) -- Detroit Police Chief Ralph Godbee says their investigation into the deadly shooting of a 25-year-old woman has found the discharge of the weapon was accidental.
Adaisha Miller was shot and killed when she hugged an off-duty Detroit cop from behind, causing his department-issued gun to fire. The gun was holstered, but Godbee says the trigger could be reached through that.
The party was being held at the officer's home over the weekend.