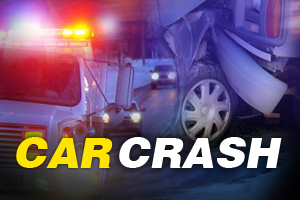 ZEELAND, MI (WHTC) - Rush hour traffic may be to blame for a three-vehicle pileup yesterday evening on the freeway from Zeeland to Hudsonville.
According to Ottawa County Sheriff's Sergeant Matt Wilfong, 28-year-old Benjamin DeVries of Hudsonville was driving his semi eastbound on I-196 when he saw congestion ahead of him near 68th Avenue and couldn't slow down his rig enough to avoid a collision. The car immediately ahead of him darted into the median to get out of the way, but the truck slammed into Cheryl Northouse's car, sending it into a ditch, and then careened into Duncan MacLean's car, which was pushed into the median.
Northouse, a 53-year-old Hudsonville woman, and the 48-year-old MacLean of Grand Rapids, had to be taken to Spectrum-Butterworth Hospital for treatment of non-life threatening injuries; DeVries was not hurt. The highway was closed for a brief time during the clean up process.
Wilfong added that alcohol is not considered to have been a factor in the crash, which remains under investigation.