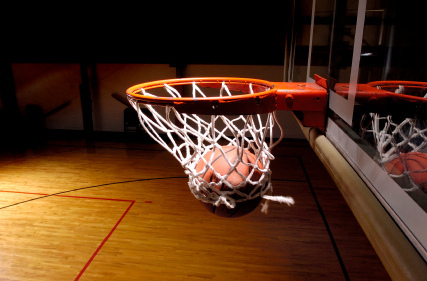 UNDATED (WHTC) - High school boys' basketball continues along the Lakeshore this evening. Hear the East Grand Rapids at Hollandgame on 1450 WHTC and www.whtc.com, beginning at 6:40 PM. Other contests include Jenison at West Ottawa, Zeeland West at Allendale, Fennville at Calvary, and West Michigan Lutheran at Black River.
In prep girls' round ball play last night, Fruitport Calvary defeated Holland Calvary, 61-37.
***
Hockey action this evening finds the Detroit Red Wings against the New York Islanders on Long Island, and the Chicago Blackhawks hosting the Columbus Blue Jackets at the United Center.
***
Carlos Boozer scored 23 points and Derrick Rose added 22, as the Bulls beat the visiting Pistons last night for the 13th straight time, 92-68. This evening, Detroit entertains the Dallas Mavericks at the Palace, while Chicago plays the Timberwolves in Minnesota.
***
College basketball tonight has Michigan State home to Iowa.