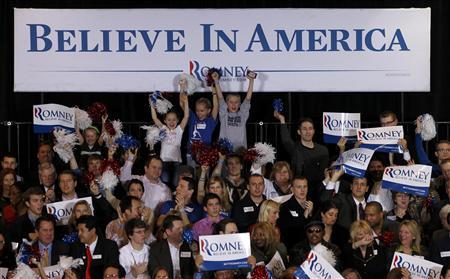 (Reuters) - Mitt Romney won the Republican presidential primary in Michigan on Tuesday, NBC, CNN and Fox television networks projected, after a tight race with his closest rival, Rick Santorum. Analysts are reporting Michigan's delegates could be split between Romney and Santorum, currently both are receiving at least 5 each.
With 70 percent of the vote counted, Romney was ahead with 42 percent compared to 37 for Santorum.
Romney easily won the day's other primary in Arizona.
(Reporting by Patrick Temple-West and Lily Kuo and Deborah Charles)